Toyin Dania is engaged as a Consultant at Supreme Healthcare Management Services (SHMS); based on her experience as a Coach and Counsellor with a passion for wellness via personal development, women's empowerment and entrepreneurship for nearly twenty years.

SHMS is a pioneering organization for the Employee Assistance Program (EAP) industry and Toyin is part of a pool of SHMS professionals, who provide an independent, confidential and expert service that can help prevent employees from developing mental health problems and help those experiencing such difficulties to manage their condition and recover more quickly.  The tough global conditions currently being experienced by many, with fewer employees carrying heavier workloads, increasing demands by employers for employees to work longer and longer hours, intrinsic job insecurity and now with COVID-19 adding to the equation of work place and personal uncertainty.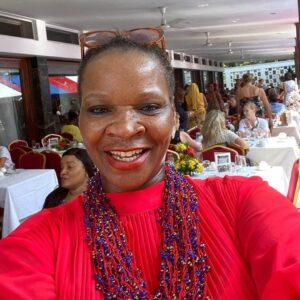 Toyin has lived and worked in Ghana, Sierra Leone and Nigeria for the last 8 years and will add her African experience to SHMS; as they seek to transform attitudes to mental health at work to improve working environments and working lives.  By leading the mind shift of global companies initially in Ghana and then to other countries on the African Continent.
Toyin also adds her technology savvy, which is already enabling EAPs to engage with a wider organizational and employee audience helping to drive EAP efficiency whilst also pushing down costs. The future will certainly see interventions being undertaken via online technology, with access to programme resources becoming online as s